Hey everyone! I am still alive online and have just taken to instagram to post photos in the last few days. A lot of things have been happening (waaaah it's the season– Christmas) offline (aka in real life) so I've just not been able to post something meaty here of late. And for that, I apologize!
Ok, I'm not sure if you've heard but LUISAVIAROMA.COM
is on sale and a bulk of their merchandise is marked down so it's a darned good time to shop!! 🙂 Here are two of of my recommended buys:

Manish Arora's Large Printed Leather Pouch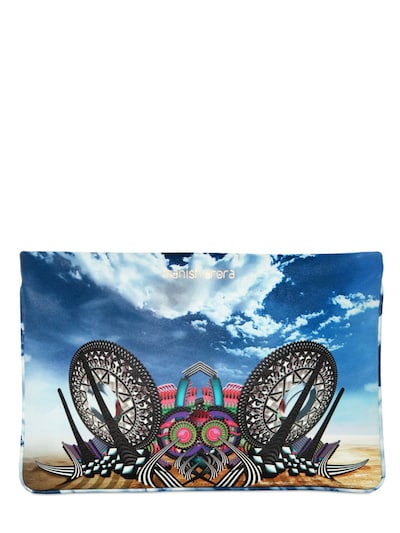 The large pochette definitely is a statement piece. If you don't fancy wearing printed dresses or shirts and favor solid colors, then there is plenty reason to have fun with your bags and a nice, clean pochette style with vibrant prints works wonders! The price for this
Manish Arora's Large Printed Leather Pouch
has been marked down by 30%!
And then there's this striking Alexander McQueen Printed Silk Satin De Manta
marked down by 20%!!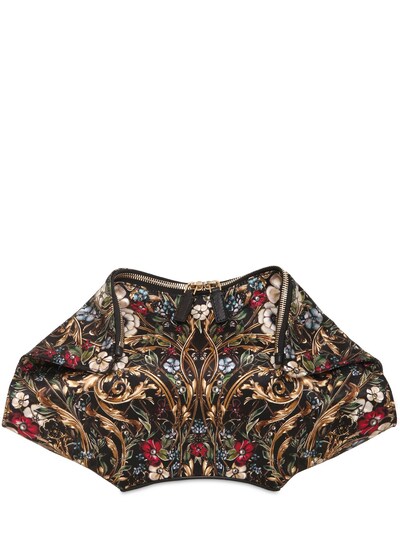 Again, following the same style principle of solid colored outfit + printed clutch, this Alexander McQueen works and is definitely an investment piece worth having. And with it priced 20% off, it's a very good buy!
Prints, prints, prints for Christmas and these two bags above are very well- priced and will definitely spice up your holiday outfit this season 🙂
Shop for more good buys at LUISAVIAROMA
!
x
TheBagHag