I have been veering away from big bags for quite some time now. It has made me more disciplined somehow and I frankly don't miss lugging the whole house around when I'm running errands 🙂 Over time, I find that I've been liking bags with very simple designs– could this have to do with age? Hahaha oh dear me I hope not! I just like bags that look sleek and clean, with very little hardware detail. More hardware also means more weight, and that just does not do anymore.
One of the bags that has caught my eye today is the Saint Laurent Medium Y Satchel
.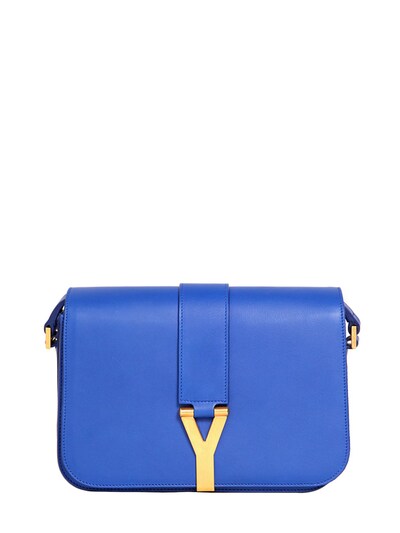 It could very well be the color that caught my eye, but it is also the bag's clean design that makes is enticing to carry. It has that signature Y hardware, something I'm grateful Saint Laurent chose to keep (despite dropping "Yves" from the brand name). The bag is quite light too and is very easy to carry, and most importantly it is also very current.
This is one of those few bags that will get you a lot of carrying mileage. The color is striking and is perfect to add life to your more somber- toned clothes.
The Saint Laurent Medium Y Satchel
is available for purchase HERE
.
x
TheBagHag